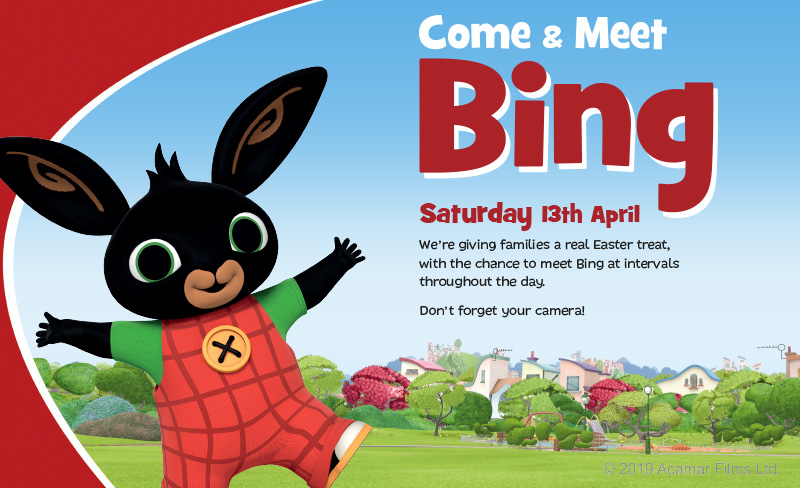 News Archive — Come and meet Bing!
Saturday 13th April at 11.30am, 12.30pm, 1.30pm, 2.30pm and 3.30pm
To celebrate the start of the Easter Holidays, we're giving families a real Easter treat on Saturday 13th April with the chance to meet Bing at intervals throughout the day. 
Bing will be hopping by to meet and greet The Gracechurch Centre's young customers.  There will also be the chance to pose for photos with your favourite character, so don't forget your camera!