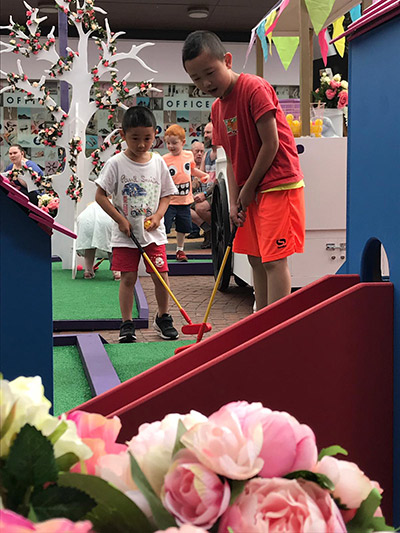 News Archive — Floral Mini Golf Roundup
A big shout out to all 2,326 of you who came to enjoy 9 holes of FREE floral mini golf at The Gracechurch Centre this summer!
Lots of families came down throughout the two weeks and had a great time, with many enjoying return visits as part of our loyalty scheme. Shoppers also enjoyed exclusive discounts, offers and samples from Lakeland, Juicey's and Krispy Kreme!
"The course is fun for people of all ages, allows everyone to compete and loved the scorecards too as it made it more competitive for us grownups."
"Fun, interactive family activity for children and adults. Very entertaining."
"What a different event, the grandkids will want to come back every day if they could."
"A hidden gem, what a great idea for a shopping centre."
"Relaxed, fun atmosphere, highly recommend keeping this permanently at Gracechurch."
Missed out? Watch this space for more golfing fun next year!