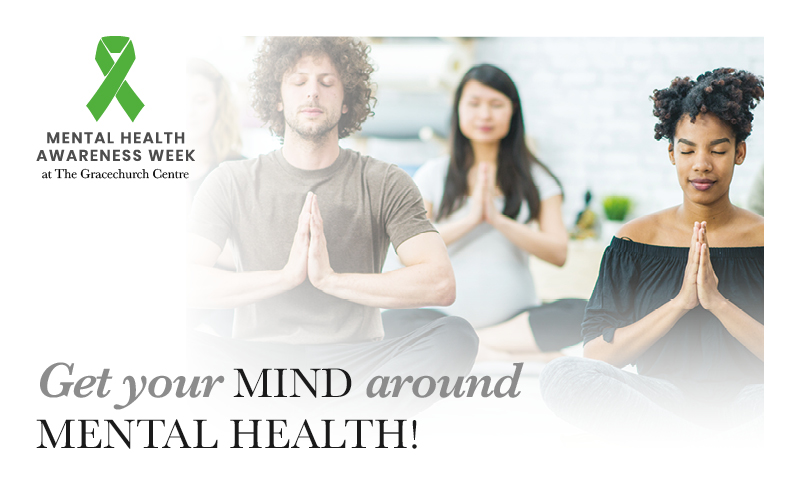 News Archive — Get Your Mind Around Mental Health
Join us to learn a variety of techniques to maintain a healthy mind and raise funds for the Mental Health Foundation as we support Mental Health Awareness Week.
MINDFULNESS CAFÉ AT THE DELI COLLECTIVE
The Deli Collective will be transformed into a mindfulness café, where you can participate in mindfulness colouring, and enjoy the decorative plants. The team at the café will also be participating in random acts of kindness throughout the week, handing succulents out at random to lucky customers! 
MINDFULNESS SOFA AND CRAFT WORKSHOPS WITH ST. GILES HOSPICE
On the 17th and 18th take a seat on the mindfulness sofa in Bishop's Court to discuss any mental health concerns and receive free impartial advice. Plus create your own memory box to store keepsakes of a lost loved one, and learn about mindfulness through art with stone decorating workshops with St. Giles Hospice.
'IT FEELS GOOD TO GIVE' WITH SUTTON COLDFIELD UNITED REFORMED CHURCH
Discover how the simple act of giving can make you feel good at our food bank in Bishop's Court, in partnership with Sutton Coldfield United Reformed Church. All items collected will be used by the church for the local homeless who rely on this service.
LEARN ABOUT YOGA WITH ANNEKA.
Join local instructor, Anneka to learn all about Yoga and its benefits from 11.30am on Tuesday 14th May.
DISCOVER THE POWER OF GOOD WITH BARE MINERALS 
Meet the Bare Minerals ambassador from House of Fraser on the mall from 11.30am – 4pm on Friday 17th May to discover how make-up can make you feel good.
MENTAL HEALTH FOUNDATION PIN BADGES
Pick up a mental health foundation pin badge from The Deli Collective or Customer Care to show your support.