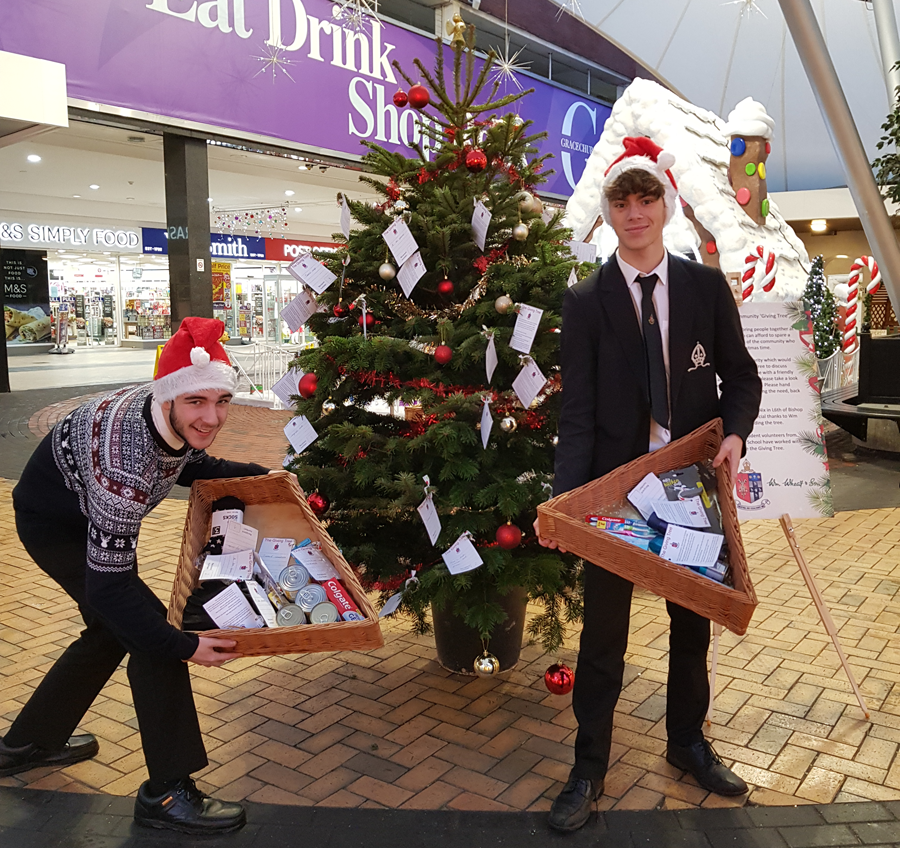 The Giving Tree
25th November – Christmas Day
This Christmas, we're supporting the quest of students of Bishop Vesey's Grammar School to help disadvantaged members of the local community, by hosting their charity Giving Tree from 25th November until Christmas Day.
You'll find the Giving Tree located next to Santa's grotto, here at The Gracechurch Centre and if you'd like to help, simply take an envelope from the tree.
Inside the envelope will be details of someone in need and the items they'd benefit from. These will vary from items of clothing for a homeless man, to toys for a child, as well as everyday essentials such as nappies for a single mum of three.
Once you've purchased your gift, simply return it to the Giving Tree where a student, parent or representative will collect it on behalf of Bishop Vesey's Grammar School and deliver to the charities being supported or have them picked up for distribution to the individuals concerned.
If you'd rather make a financial contribution, these too can be made at the tree.
If you'd like to help out with the project by volunteering your time, please contact the Development Director at Bishop Vesey's Grammar School, Brian Davies: b.davies@bishopveseys.bham.sch.uk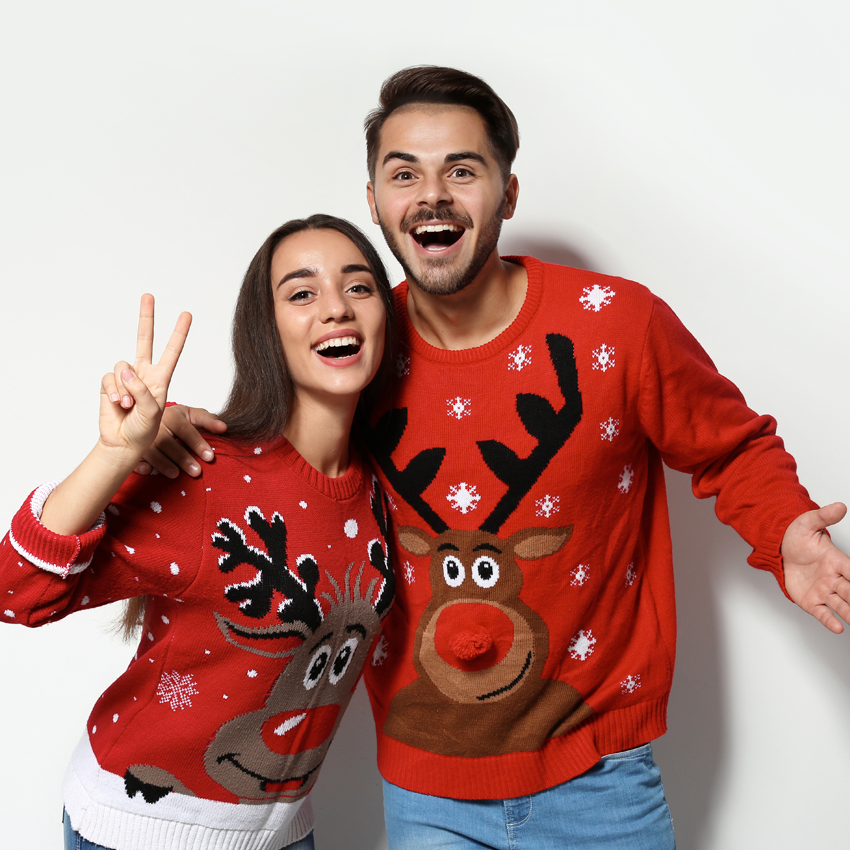 Join our Jolly Jumper Day fundraiser!
Friday 13th December
On Friday 13th December, we'll be supporting Birmingham Children's Hospital Charity's 'Jolly Jumper Day' to raise funds for the hospital and sick children under their care.
The Gracechurch Centre's management, security and cleaning teams will be togged out in our jolliest jumpers for the occasion, with store teams joining the fun and raising funds for this extremely worthwhile cause.
So, if you're visiting Sutton Coldfield on Friday 13th December, why not pop into the centre and show your support by sporting your jolly jumper and giving as much as you can to our fundraising team?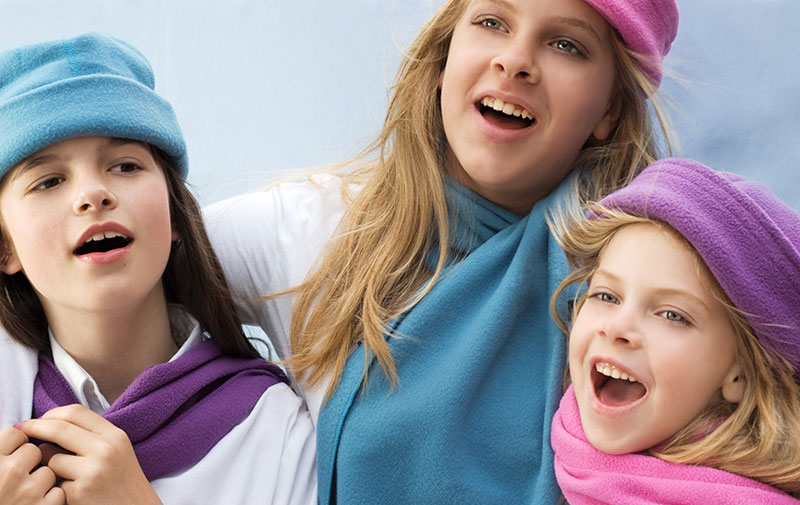 Christmas Community Carol Singing
Join us this festive season as we welcome a variety of local community groups to fill the centre with festive cheer.
5pm – 7pm Thursday 28th November, outside WH Smith – Generations Community Choir
10am – 2pm Tuesday 3rd December, outside Costa – Highclare School infant and junior choirs
5pm – 7pm Thursday 5th December, outside WH Smith – Generations Community Choir
9am – 5.30pm Saturday 7th December, outside Costa – Betel UK
5pm – 7pm Thursday 12th December, outside WH Smith – Generations Community Choir
12pm – 2pm Friday 13th December, outside Costa – St Giles Hospice MS Choir
Saturday 14th December, outside Costa – Staffordshire Brass Band
Saturday 21st December, outside Costa – Staffordshire Brass Band
Sunday 22nd December, outside Costa – Razzamataz
Enjoy a Liverpool trip for charity
Co-operative Travel at The Gracechurch Centre is supporting The Cancer Support Centre with a special day trip to Liverpool on Saturday 30th November. Tickets for the trip are available to purchase for £22 per adult and £18 per child (age 2 – 14) with a contribution from all fares made to the charity. The coach will leave from Sutton Coldfield and include a pick-up from Kingstanding Circle, arriving in Liverpool at 10.45am and departing Liverpool at 5.15pm.
Anyone wishing to enjoy the trip should contact Sally or Kayleigh on 0121 355 0713, email the team on suttoncoldfield@cooptravel.co.uk or pop into the store.A raffle will also be helping to raise funds for the cause, where entrants will have the chance to win a £20 gift card from The Gracechurch Centre as well as a number of other great prizes.
The Gracechurch Centre Food Bank
Did you know?
The Gracechurch Centre has been working with Sutton Coldfield United Reformed Church and local food bank run by 'Food 4 U' since May this year.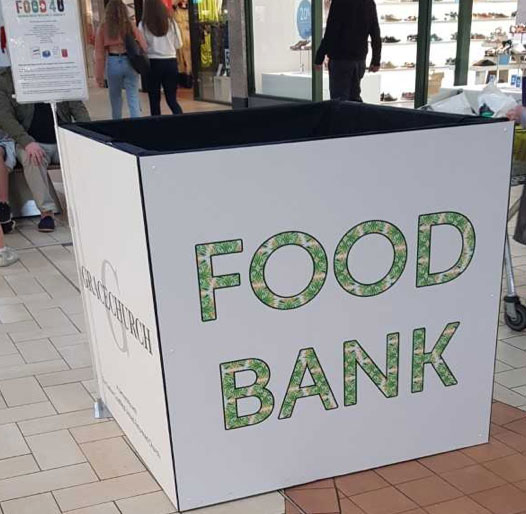 It was at a meeting with the church earlier this year, that we discussed many of the issues facing the Sutton Coldfield community, with two of the main areas being homelessness and poverty.
One way in which the church helps to combat these issues is through the provision of a food bank, however there are challenges in the running of this, with food supplies often running low, so we decided to step in and help!
We installed our food bank in the centre on 13th May 2019 and since then we've received an abundance of food donations that have been gratefully accepted by the church and members of the Sutton Coldfield community. So thank you to everyone who has donated so far!
If you'd like to donate, you'll find our food bank within The Gracechurch Centre (just look for the big white box) and we welcome donations of non-perishable items including:
Marmalade/Jam
Tinned spaghetti/meatballs
Tinned fruit
Tinned curry/stew/chilli
Tinned sweetcorn
Custard
Flavoured rice
Instant noodles/pasta
UHT milk
Cereal bars
Biscuits
---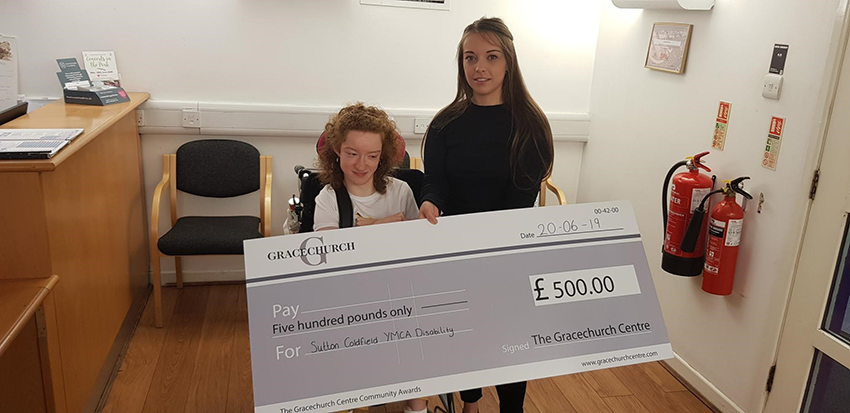 Sutton Coldfield's unsung hero is crowned!
Drumroll please! We're so excited and proud to announce the winner of their Community Awards programme for 2019…
In March this year we launched an appeal to locals to nominate the town's local heroes, with the plan being for us to donate £500 to the winning nominee's chosen charity…
Nominations closed at the end of April and since then, a panel of judges have whittled down the entries to one lucky winner.
Local YMCA volunteer, Abbie Mills was selected by judges, due to her selfless and tireless dedication to the charity - helping many people across the community. Described by her nominator as "An absolutely amazing young girl who has a huge heart", Abbie was also praised for going the extra mile to help others as well as her ability to offer people with disabilities the opportunity to thrive.
Abbie will be donating her £500 prize to Sutton Coldfield's YMCA – a charity clearly close to her heart, to use on a sensory garden.
Winner, Abbie Mills says: "I was honoured and very surprised winning this award. I am very grateful for the money that will be going towards building my disability group a lovely sensory garden"
Congratulations Abbie! You're a credit to our community!
---
Baby Belle arrives safely after Mum's waters break at The Gracechurch Centre
Soon to be mum, Jade Lynne was paying The Gracechurch Centre a visit with her mum on 28th March this year, at 38 weeks and 6 days pregnant, when just as they approached JD Sports, her waters broke.
Knowing that due to a pre-existing medical condition, she needed to get to hospital urgently, the worry started to set in. However she was soon introduced to Mark and Jess from our security team who escorted her to meet a family friend who works at Roman, where she was placed in one of the fitting room cubicles, where Mark, who has a professional medical background, put her at ease until the ambulance arrived.
Jade recently paid us a visit with beautiful Belle who made a safe arrival in hospital on 29th March, weighing 7lb3oz. While visiting us Jade had the chance to meet Mark, Jess, Julia and the team at Roman and extend her personal thanks, going on to say…
"I just want to thank every single person involved that day. I honestly couldn't anticipate what would have happened over the 2 days of being in labour, but you all played a part in making me feel at such ease throughout the start of the birth of my beautiful girl. 💜🎀💕"
---
Local Volunteering Opportunities
Volunteer Opportunities at Sutton Coldfield United Reformed Church
If you are looking to meet new people, gain experience, or do something for the community why not volunteer at Sutton Coldfield United Reformed Church located right by the Gracechurch Centre. They are currently looking for volunteers to work in two of their community projects:
Cafe Oasis
A busy community cafe operating three days each week - Monday, Tuesday and Friday - preparing and serving healthy, good value meals under the guidance of an experienced professional chef. Volunteers are welcome to work in the kitchen or front of house.
Food4U foodbank
The foodbank opens twice each week - Tuesday and Friday lunchtimes - to provide food and support to those in our community who need some short-term additional help to better cope with the difficulties they are facing. They help single people, families, those in crisis, and those just struggling to get by. You can volunteer to help collect and pack food parcels or by making drinks and serving soup to our visitors. Normally, volunteers attend two or three sessions per month depending upon availability.
For more information about these volunteering opportunities please contact Alan Eaton, Church Secretary at Sutton Coldfield United Reformed Church - secretary@scurc.org.uk