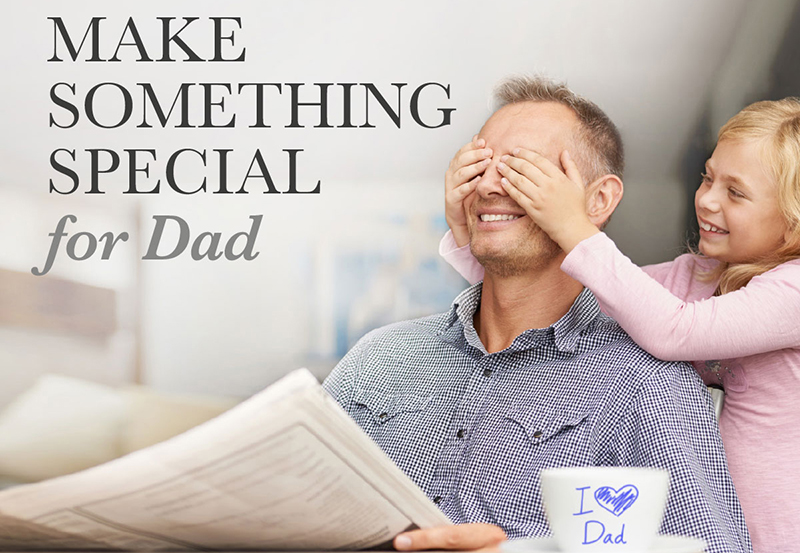 News Archive — Make something special for Dad
Make something special for Dad
11am – 4pm on Saturday 16th June
This Father's Day weekend we're giving kids the chance to create their own special gift for the Father figure in their lives.
We know that every Dad loves a good cuppa – whether he's a coffee connoisseur or tea total all the way. So on Saturday 16th June, we'll be helping your little ones decorate the ultimate mug in our FREE creative workshops.
He'll be the talk of tea-breaks with his own, totally unique drinks receptacle and it'll be a gift he can treasure for years to come.