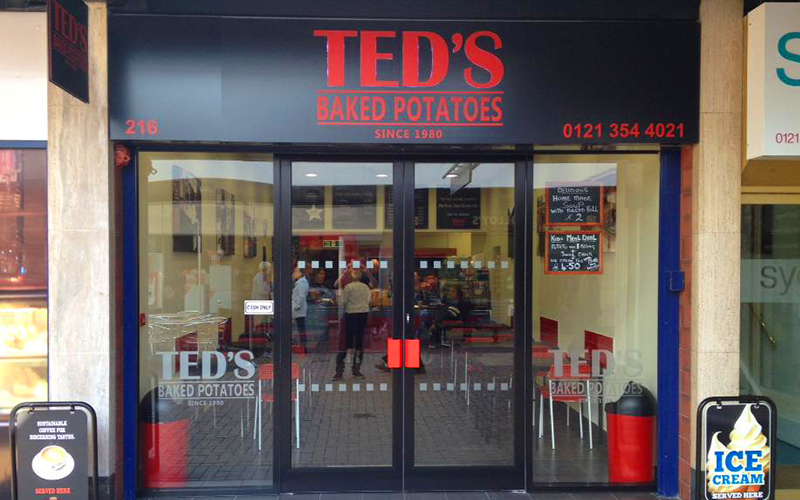 News Archive — Meet Justin from TED's Hot Potatoes 
As its Independent Retailer Month, we thought we'd take the opportunity to introduce you to some of our unique brands and the people behind them and celebrate their successes! Today we meet Justin from Ted's Hot Potatoes…
Tell us a little bit more about yourself and your role at TEDS?
Myself, alongside my brother Nick, run Ted's. Our parents, Ted and Mary, are still involved in the day to day affairs of running the business. All together, we have run Ted's for 39 years.
What do you think are the greatest strengths with running an independent business?
Running an independent business is often a thankless and very demanding job, but working daily with my family is lovely. Running our business independently also means we have a much closer bond with each and every customer, many of whom we now class as friends. 
What challenges have you had to face while running your business?
Running our business is a 365 days of the year job, we have committed all our working lives to building our business in Sutton Coldfield and feel now it's like home to us, the challenges in moving into a shop have been very difficult at times and now we face the changing face of the high street itself in the last few years. But we are committed and with the support of the centre owners and management, we feel Sutton Coldfield will rise above these challenges and together, we will have a bright future.
What do you hope the future holds for your business?
The future for many retail outlets from the biggest to the smallest is well reported these days, but I do feel that shopping within Sutton will always be something the locals will enjoy doing and we hope to carry on serving the children and grandchildren of customers that my father started serving nearly 40 years ago.