News Archive — PICK UP A FREE REUSABLE COFFEE CUP!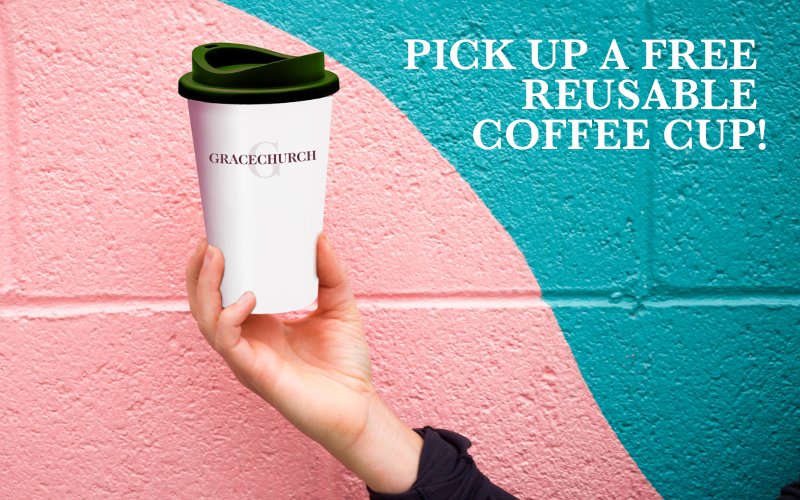 11AM – 2PM, FRIDAY 2ND NOVEMBER
Whether you're partial to grabbing yourself a quick cuppa on your way to work, heading for a wander in the park or round your favourite stores, we can't deny  that we're all partial to a hot drink on the go…
But when you consider the impact of plastic waste on the planet, as highlighted in BBC's 'Blue Planet II' and, more recently 'Drowning in Plastic', that little pang of guilt you feel when you throw your cup in the bin afterwards, leaves a bitter taste in your mouth – doesn't it?
Which is why at The Gracechurch Centre, we're giving away 1,000 FREE reusable coffee cups, from 11am – 2pm on Friday 2nd November! So, not only will you be able to enjoy a guilt-free coffee from now on, you'll also make savings on your hot drink of choice, because your favourite coffee houses are rewarding users of reusable cups with the following:
Costa – 25p discount
Greggs – 20p discount
Caffe Nero – double loyalty stamps
To get your free cup on 2nd November, simply head to the centre to find the promotional team.