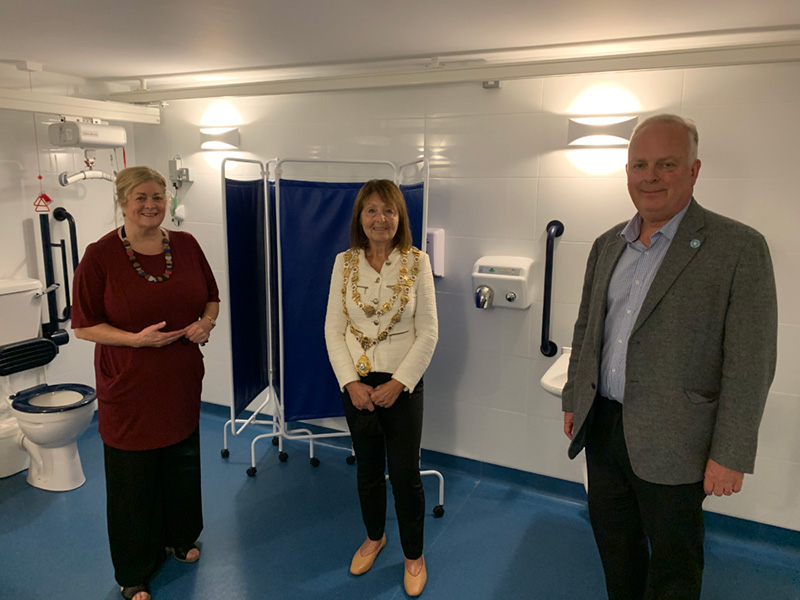 News Archive — THE GRACECHURCH CENTRE OPENS NEW CHANGING PLACES FACILITY
Following a major refurbishment, made possible with funding from Sutton Coldfield Town Council, The Gracechurch Centre is now home to a new Changing Places facility. The new facility will enable local people with profound learning or physical disabilities to use the bathroom facilities at the centre safely and comfortably.
The facility is fully equipped with adult-sized, height adjustable changing benches and hoists. Every aspect of the design, down to the colour of the tiles and paint, has been carefully selected to create a friendly, welcoming environment.
The facility is located on the First Floor of the car park, next to Customer Care.