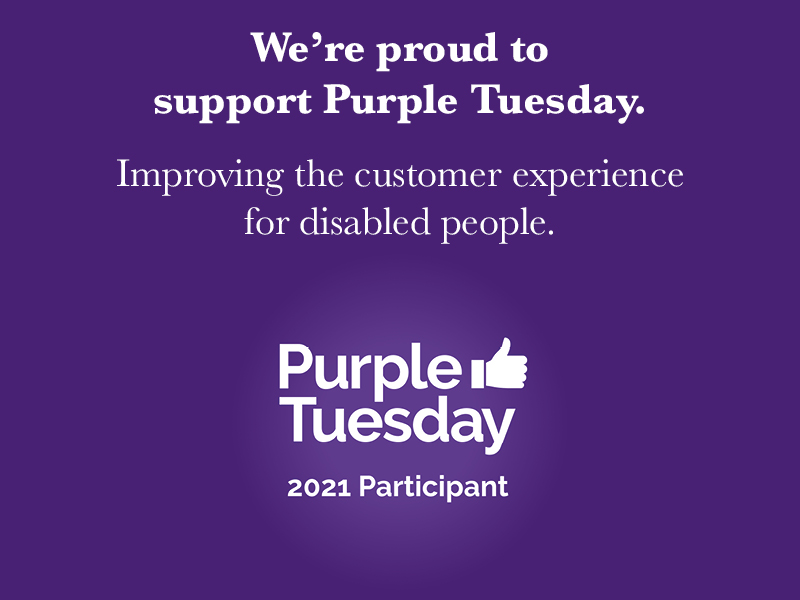 News Archive — The Gracechurch Centre supports Purple Tuesday 2021
We will officially join the Purple Tuesday campaign on Tuesday 2nd November 2021, which focuses on changing the guest experience for disabled people and ensuring we are accessible for all.
We are committed to ensuring all our guests enjoy their experience of shopping with us. Find out more about accessibility in our centre here.