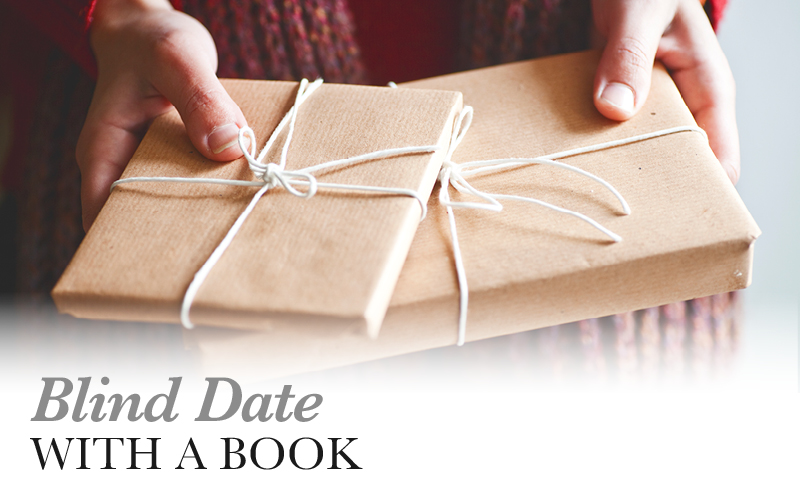 Blind Date with a Book
Whether you're an avid reader or just fancy immersing yourself in a good read from time to time, if you fancy adding a little more mystery and surprise to your reading experience, read on…
We're giving our customers the chance to enjoy a blind date with a book – completely free!
Simply visit Bishop's Court, between 10am and 4pm, have a read of the brief synopsis on the wrapped books and pick one that takes your fancy! Enjoy your read and return the book to be rewrapped and recycled.
It's a great opportunity for you to bump into fellow bookworms of Sutton Coldfield, provide fellow members of the community with the opportunity to read books they wouldn't otherwise have access to ad add an element of surprise to your favourite pass-time.
How it works…
1) Have a read of the genre and brief synopsis on the wrapped books on display
2) Pick one that takes your fancy
3) Take your book home and enjoy your read
4) Return the book to be rewrapped and recycled.
Recyclable wrapping
All our books are wrapped in completely recyclable paper, so please either unwrap your book carefully and rewrap before returning or add the wrapping to your weekly recycling collection.
All book donations welcome!
If you have any books gathering dust that you'd like to give someone else the opportunity to enjoy, please bring to the book bank so we can send them on their way!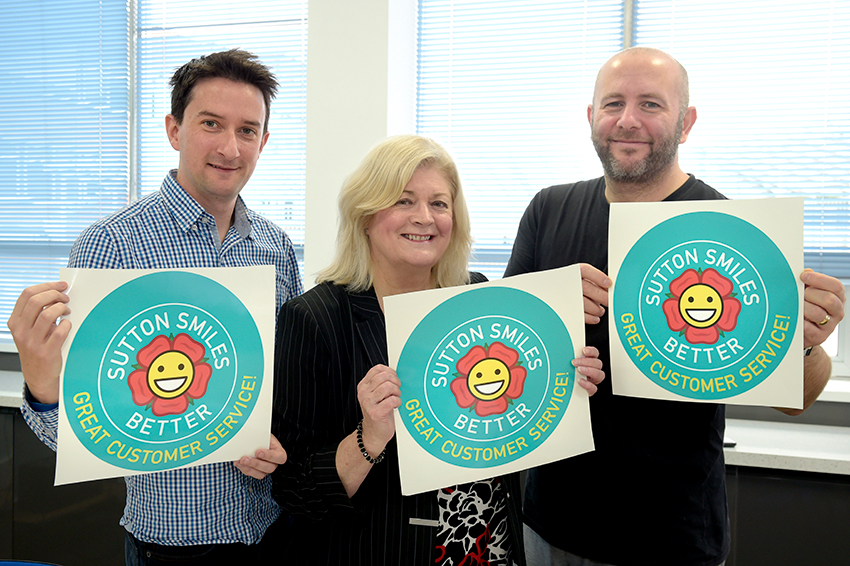 We're proud to be a part of Sutton Smiles Better!
Sutton Smiles Better aims to celebrate those who make Sutton Coldfield great. The new initiative will recognize a different member of staff in businesses throughout the Royal Town each month, rewarding the hardworking people who help make shopping and dining in Sutton Coldfield memorable! Winners will receive a Restaurant Quarter voucher redeemable in a host of restaurants and bars, as well as a trophy and badges to be displayed in their business. PLUS, every individual who puts a nomination forward will also be entered into a prize draw to be in with a chance of winning a £25 voucher to spend at The Gracechurch Centre!
Have you recognized an individual within The Gracechurch Centre, or the town centre, who's gone the extra mile to make your customer service experience exceptional? Nominations, along with a short explanation as to why the individual has been nominated, can be submitted via the Sutton Coldfield Town Centre BID Facebook page using #SuttonSmilesBetter.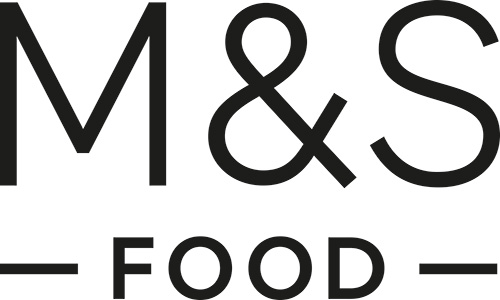 M&S returns to The Gracechurch Centre with a Simply Food concession in WHSmith
We're thrilled to announce that M&S is returning to the Centre on Tuesday 17th September with a Simply Food concession within WHSmith. The exciting new grab-and-go offering of M&S Food products for now and later includes M&S Simply Food meals and a selection of bakery items - perfect for our busy customers!
---